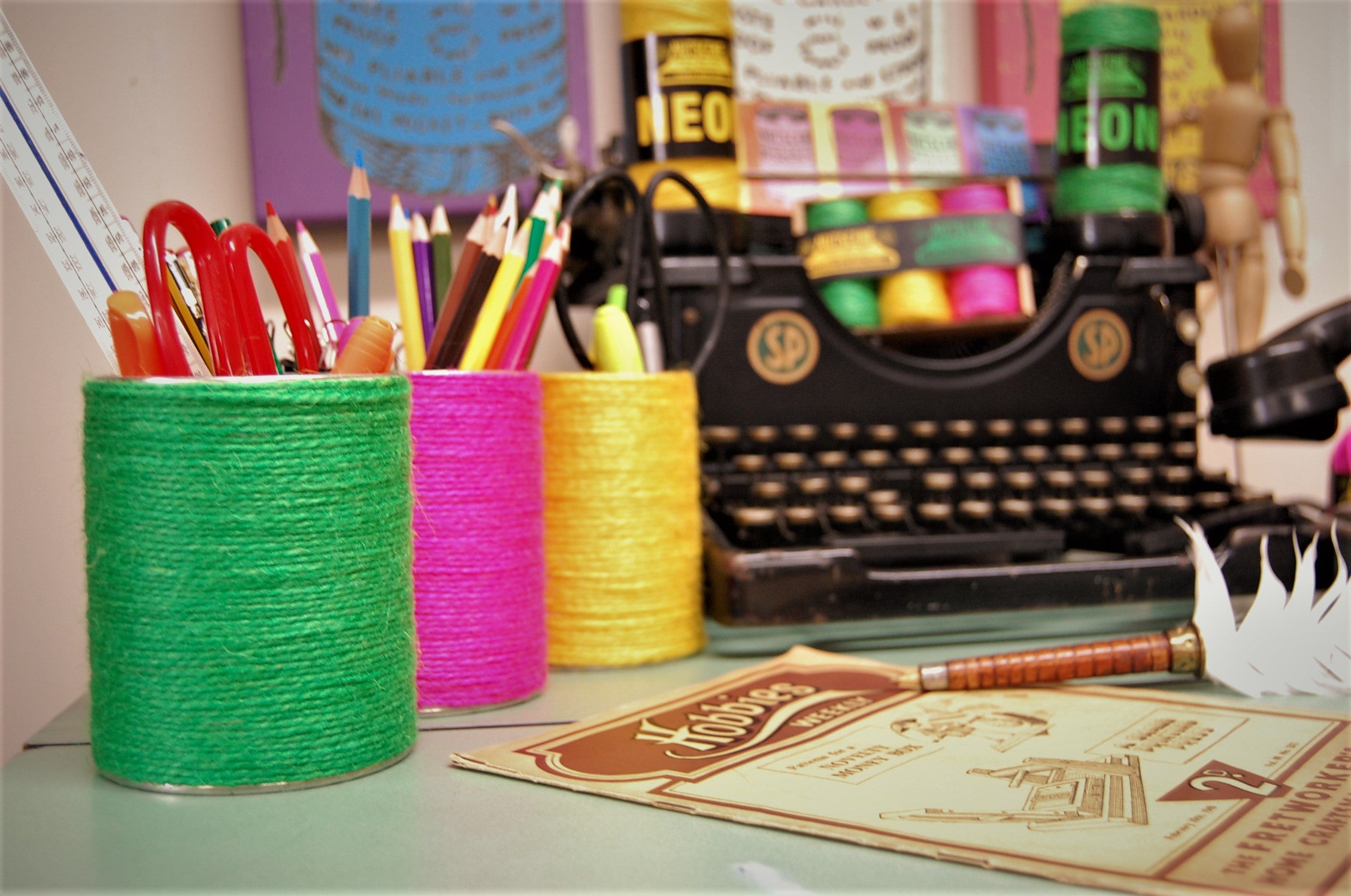 1 - Make you own Spring Wreath!
Okay so maybe we just got over the festive period - but what's stopping us celebrating entering 2018!!! Surely it will be better than 2017!!!
Spring wreaths are a serious trend that you don't want to miss out on. No stylish home is complete without a Spring wreath.
They are also very simple to make! These can be started from the base of either a wire or polystyrene frame and can be wound and woven with Nutscene twines. We believe that the more colour = the better! To decorate, why not pin some ribbon, flowers or even some faux feathers and eggs, if you are letting your inner spring chicken out to play!
We recommend using the Nutscene Colourful Twine Ball collection when winding round the frame! A favourite among our crafty following, making your own twine balls and ornaments has become somewhat of a social craze in recent years (we are all about that scandi-style!).
Why buy mass produced decorations when you can create your own. Okay ....it might be more time consuming but you can't put a price on that sense of achievement!  
2 - Create a funky new look for your Desk Tidy!
Are you fed up looking at your messy desk? Does your desk tidy look a little tired?
We know a quick trick for sprucing up desk accessories - add a little twine! This can turn a standard office organisation tool into a personalised piece of art! Nutscene even stock a range of Neon Twine if you are needing a little colour in your work life! A quick solution to end those mid-morning office blues!
We have been busy and have created some for ourselves! They have definitely brightened up our day!
We bet seeing your snazzy new desk tidy will help put a smile on your face (okay we can't promise this will always work on a Monday morning but you can't fault us for being optimistic...). 
3 - Statement Letters
We predict that 2018 is going to be the year of the statement letter (remember - you heard it here first!). Whether you are a fan of classic style (check out our Heritage Range that offers traditional jute twine in a range of colours)
or if you fancy a more playful style we suggest our Candy Twist Range that brings a splash of fun to any project! 
4 - Twine Coasters - yes please...
This year, neutrals and raw materials are coming back (although we aren't sure whether they ever really left?!). It does seem however, that the 2018 interior design trend is all about authenticity with subtle rustic hints. 
We believe hand-crafted twine coasters hit this trend spot on. This project is both affordable and easy to make yourself - so get rid of your old tea-stained coasters and get ready to give your coffee table a treat! Think of it as a little cushion for your cuppa!
We recommend our Thick Chunky Twine for this project. 
Why pay if you can replicate yourself! Where is the fun in store bought items at over-inflated prices, especially if you can make them yourself!
5 - For the ambitious only...!
The Nutscene Team have fallen in love with the latest wall art that has been making an appearance across social media. This new feature is a must if you want your wall game to be fierce!! I mean who doesn't?!
We recommend a mixture of materials, such as twirly 
twine
,
jute ribbon
and
raffia
to give your handmade tapestry some texture!
This stunning project is both contemporary and innovative! We take our hats off to those brave enough to venture into the world of fabric wall hangings... 
We love everything crafty here at Nutscene! Let us know if you are going to be tackling any of these projects. (And!) If you use our twines and products - we would love to feature your projects on our website!
Lots of Love, The Nutscene Team              
   Wilbert says its time to get crafting!!!