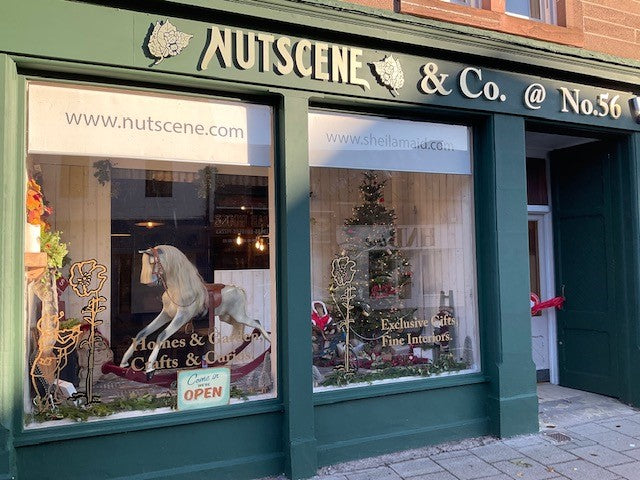 We are delighted to announce the opening of Nutscene & Co at No 56.
This amazing store is open now and features unique items for the home and garden, crafts and curios, Unique gifts and fine interiors.
Beautifully styled this store is so worth a visit!
A peak inside!
Utilising props from our many international trade shows, we bring our brand home to showcase the Nutscene and Sheila Maid ranges.
Rows and Rows of Fabulous Nutscene.
Lots more instore. If its in stock, we have it!
Gift Cards available at the store.
Opening Times
Mon to Saturday 10.00am until 4.30
Late night shopping coming soon and Sunday shopping too.
We are planning for 2022 craft demonstrations and events, contact us if you have a skill you would like to share.
sales@nutscene.com
Hope to see you all soon!