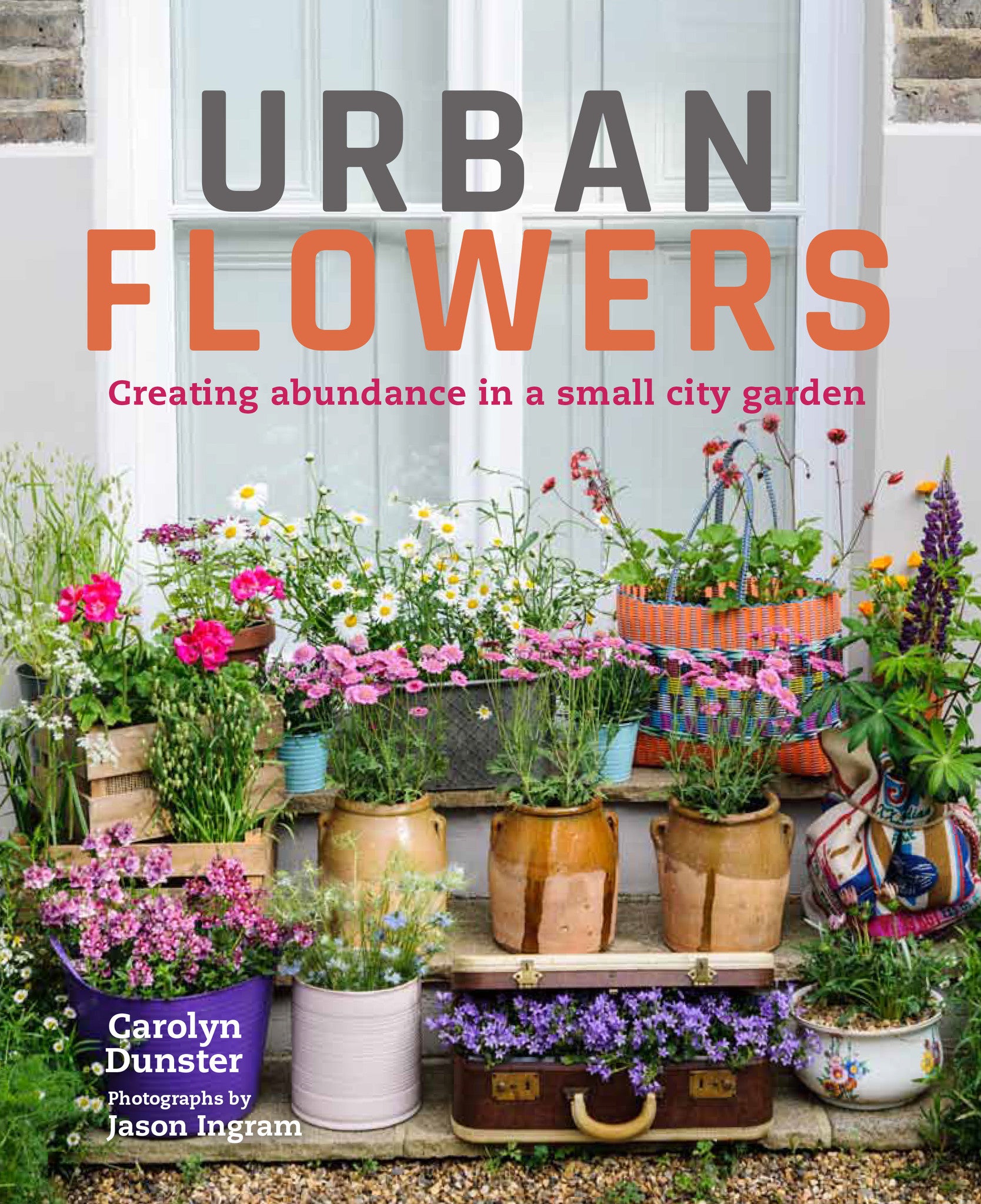 Urban Flowers by Carolyn Dunster is a book dedicated to 'creating abundance in a small space'. It will be released on the 6th of April from various outlets across the UK. The book is designed to showcase how those living in metropolitan areas can make the most of their small existing garden. When the book was sent over to us for review, we were excited to see how Carolyn would present her wealth of ideas. Having read the book, we are incredibly impressed!
It is clear from the outset that Carolyn is passionate about flowers. By creating a beautiful and tranquil space within a small inner-city garden, she  inspires keen city gardeners to create, innovate and enjoy their urban  environment.
The book features many hints, tips and tricks which utilise a variety of everyday items that can be found across the home (such as tin cans!). The book also features tips for planting in gloomy areas and recommendations for the best way to make the most of your limited space. We were also delighted to see that Nutscene is named as one of the best places to source floristry wires, ribbon and twine on the 'Useful Resources' page – a true testament to our unrivalled quality.
 Urban Flowers was an enjoyably and informative read – it really felt like you went on a journey with Caroline from the start to finish. Available from 6th of April.